Simply Big Data™: Getting Your Big Data Strategy Right
The goal of this course is to provide participants with an initial understanding of several Big Data technologies and Machine Learning and, consequently, to provide them with sufficient information to create a Big Data strategy/roadmap and to implement a pilot Big Data project.
The course is tailored to specific industries - Government, Higher Education and Financial Services. Each of the specific courses contains exercises and scenarios from the industry it relates to.
For example, a Goverment-focused course contains a Machine Learning scenario looking to identify the factors influencing workforce needs and provide a planning mechanism based on those factors.
The course also contains a very strong focus on hands-on learning.  During the 2 days, you will spend 30-40% of your time performing practical tasks or taking part in role-playing scenarios.
As a result of the practical reinforcement, you will be able to understand the concepts you've learned much quicker, retain them for longer and apply them immediately in day-to-day activities.
Reasons to Attend
1. Learn about Big Data characteristics, success stories, projects and their success factors
2. Learn about various types of Big Data datasources, their location and how to access them easily
3. Learn about about Apache Hadoop, its characteristics and suitability for your business needs
4. Learn about Apache Hive, its characteristics and use cases in business
5. Learn about the "new kid on the block" - Spark, its characteristics and use cases in business
6. Learn about the top non-relational database - MongoDB, its characteristics and use case in business
7. Learn about Machine Learning and how to convert Big Data into business insights
8. Learn how to select the appropriate Big Data solution for your business needs
9. 100% money-back guarantee - if, for whatever reason, you're not satisfied with the course, please send us an email within 3 days and we'll promptly refund your registration fee.
---
Things You Will Take Away
1. A step-by-step methodology for establishing and running a Big Data project
2. A step-by-step methodology for applying Machine Learning to real-life business processes
3. A comparison methodology for Big Data solutions
4. A fully configured and functional Big Data environment, including all datasets, used in the hands-on exercises
5. Full workshop slides and exercise instructions
---
Who Should Attend
1. Managers responsible for Big Data strategy
2. Managers responsible for Big Data projects
3. Business  and IS professionals looking to use Big Data and Machine Learning in their work
---
Pre-requisites
None
---
Course duration
2 days
Your instructor

.
---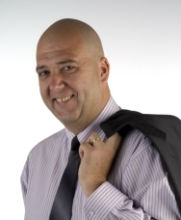 Mario Bojilov is a Certified Information Systems Auditor (CISA) and holds a Master of Engineering Science (by Research) Degree from University of Queensland and a Graduate Diploma in Applied Finance and Investment from FINSIA.
Mario has worked in Information Systems Audit and Risk since 1994 and has delivered monitoring solutions and performed risk assessment reviews for a variety of diverse organisations, such as Brisbane City Council, Tatts Group, Queensland Urban Utilities, Griffith University, Parmalat Group, QUT.
Mario has appeared as a presenter and lecturer at various professional and academic bodies, such as Institute of Internal Auditors (IIA), Information Systems Audit and Control Association (ISACA), University of Queensland, Queensland University of Technology and University of Southern Queensland.
In addition to his professional activities, Mario is currently pursuing a Doctor's degree focused on combating cyber-crime within the financial services sector.
We would love to hear from you.