Applied IS Risk, Control and Audit™: Foundations

.
This masterclass is designed to provide an initial understanding of the IS Auditing process, how it fits within the overall environment of an organisation and to cover the most common reviews that an IS auditor will face in their work. It will also provide an overview of a series of new technologies and the risks associated with them.
The masterclass is suitable for IS auditors with less than 2 years experience; or for auditors, finance or risk professionals from a business background looking to move into IS Audit or to develop their current skillset in a new direction.
The masterclass contains a very strong focus on hands-on learning. During the two days, students will spend 30-40% of their time performing practical tasks or taking part in role-playing scenarios.
As a result of the practical reinforcement, attendees will be able to understand the concepts they've learned much quicker, retain them for longer and apply them immediately in day-to-day activities.
Reasons to Attend
1. Learn about the Role of Risk/Audit, the IS Audit Planning Process and Audit Report Writing
2. Learn to review Operating Systems - Risks, Controls, a Practical Methodology
3. Learn to review Networks - Risks, Controls, a Practical Methodology
4. Learn to review Database Systems - Risks, Controls, a Practical Methodology
5. Learn to review Business Continuity/Disaster Recovery - Risks, Controls, a Practical Methodology
6. Learn to use Data Analytics and CAATs in your reviews - Types, Applications, Practical Methodologies 
7. Learn about four (4) New Technologies and Corresponding Risks
>>> Big Data, Blockchain, IoT, Machine Learning/AI
---
Things You Will Take Away
1.An audit planning template, including a budget worksheet
2.An audit report writing template
3.Four (4) methodologies to use when reviewing Operating Systems, Networks, Databases, Business Continuity/Disaster Recovery
4.Fully functioning data analytics - three (3) Payroll tests and three (3) Accounts Payable tests
5.A USB containing Kali Linux, a system focused on digital forensics, widely used for penetration testing and vulnerability discovery and, in addition, configured for Payroll and Accounts Payable analytics
6.Complete masterclass slide deck
7.Full exercise instructions
---
Who Should Attend
1. IS Auditors with less than 2 years experience
2. IS professionals considering a career change into risk or audit
3. IS professionals working in a risk and control function, e.g. Quality Assurance
4. Risk professionals who need to have a greater focus on systems, as well as processes
---
Pre-requisites
None
---
Course duration
2 days
Your instructor

.
---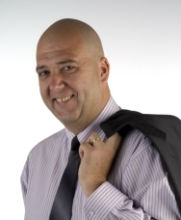 Mario Bojilov is a Certified Information Systems Auditor (CISA) and holds a Master of Engineering Science (by Research) Degree from University of Queensland and a Graduate Diploma in Applied Finance and Investment from the Financial Services Institute of Australasia (FINSIA).
Mario has worked in Information Systems Audit and Risk since 1994 and has managed implementations and delivered continuous assurance/monitoring solutions for a variety of diverse organisations within Local Government, Utilities, Higher Education and Entertainment sector, such asBrisbane City Council, Tatts Group, Queensland Urban Utilities, Griffith University, QUT.
Starting in 2007, Mario Bojilov has developed and delivered a number of industry workshops within the IS Risk and Big Data Analytics areas. These include workshops for a number of ISACA Chapters in Oceania, e.g. Brisbane, Sydney, Canberra, Melbourne, Adelaide and Big Data-related workshops in Australia,South-East Asia and the Middle East.
Mario has also appeared as a presenter and lecturer at various professional and academic bodies, such as Institute of Internal Auditors (IIA), Information Systems Audit and Control Association (ISACA), University of Queensland andQUT.
Mario has served on the Board of ISACA-Brisbane as Education Director, Vice-President and President, on the External Advocacy Committee of ISACA International and was the Topic Leader for "Big Data" in ISACA's Knowledge Center.
In addition to his professional and training activities, Mario is currently pursuing a Doctor's degree focused on identifying and combating cyber-crime within the financial services sector.
We would love to hear from you.